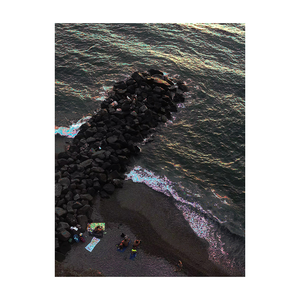 Tainted Relaxation
36 x 24

Canvas Print 
Location: Sorrento, Italy

Only a selected number of prints available*

A visual commentary on how our footprint impacts nature and our environment, no matter what we do. Bright fluorescent specks of colors resemble particles of debris we cannot see with our eyes, such as toxins and microorganisms - something we've had to evaluate and conceptualize in the era of COVID-19. This digital image instills the message that climate chaos is inevitable under the structures of capitalism and colonialism.

"Tainted Relaxation" was featured @westcoastcraft on 10/31/2020!