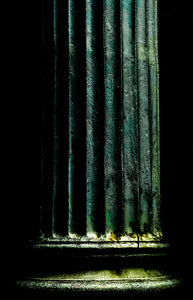 Hyper-edited Digital Photograph
2021
Each print comes with a certificate of authenticity and hanging tips - frame not included.
Featured: Photograph from a walk around San Francisco of a column from the Internet Archive. 
Custom options available! Please reach out about alternative size options for matting, frames and prints in either acrylic or giclee canvas. If you are interested in a custom or larger print of any of my pieces that are not listed, please use the contact form in the corner below or contact via @gfnx__ !